ECA NEWS FOR THE WEEK OF
May 22, 2019
May 26th Sunday Service Readings
Sixth Sunday of Easter
**REMINDER** The May 2019 Server schedule is available, you can the schedule by
clicking
HERE
. We are currently working on the JUNE server schedule, please let us know which Sundays you are available for. The summer time can be tricky with scheduling so please let us know of any dates you do not wish to be scheduled. The server schedule is also posted at church and posted on the
**We are also in need of more volunteers for Sunday services, please consider how you would like to volunteer for our Worship Services on Sundays**
REACH IS GOING TO CHURCH OF THE COMMON GROUND
Reach is providing Lunch for Church of the Common Ground on Sunday, May 26th. Volunteers are needed to provide items or help worship and serve lunch! We will meet Sat. May 25th at 11AM in the Swift Bldg and will make the sandwhiches and pack the lunches. We will leave after the 2nd service for Woodruff Park in Atlanta to pass the lunches out. Contact Lorraine Mills or any Reach member for more information. We have a sign up page to donate items and you time, please click
HERE
ATTENTION ALL ECA YOUTH! UPCOMING EVENTS FOR MAY
5/25 – Making Sandwiches for Church of the Common Ground
5/26 – Attend Church of the Common Ground & serve meals
For more information about our youth activities, click
HERE
DOMINOES NIGHT IS FRIDAY MAY 31ST AT 7:00PM
Dominoes night has changed because of the Memorial day weekend. We will gather on Friday May 31st instead. The Activities Building is full of fun and fellowship when we get together to play Mexican Train Dominoes. We love to have new players, so just come as you are and bring your own beverage and a snack to share. We hope you will come join us!
DON'T BE LEFT OUT! THERE IS STILL TIME TO SUBMIT PHOTOS
If you were unable to schedule a photo session with LifeTouch you may still submit a photo of your own to be included for a charge of $10. Photos may be submitted electronically or printed if it has a good quality glossy finish. Photos will be returned. Submit to Brenda Pinkston in person or email Brenda at
bpinkston57@gmail.com
. Also, please check that your contact information is up to date. Look for the sample directory in the Narthex.
VACATION BIBLE SCHOOL – "VACATION CREATION"VACATION CREATION VBS- S. T. E. A. M.

(S.T.E.A.M. -Science, Technology, Engineering, Art, & Math)

Save the Date: June 3rd-June 7th, 2019 from 9:00 to 12:00PM
K-5thgraders: Sign up for "ooey-gooey" fun and experiments!
Cost is free, we are looking forward to seeing your children, grandchildren, neighbors or friends!
Volunteers are needed, whatever your schedule permits. We need transportation coordination, playground supervision, snack helpers, laboratory assistants, preparation and clean-up.
See, call or text us for more information!
Cheryl Farr (404-783-6297) and Rae Crookless (404-863-1261)
Donations of the following are appreciated:
Trader Joe paper bags with handles/or big brown paper bags, paper towel tubes, water bottles/clean and empty, ribbon, ric rac trim, any type of strings, yarn, materials for making a bird nest!
ACE OPEN HEARTS COMING TO ECA JUNE 17-21 & 24-28
This is a camp that was founded four years ago at ECA to provide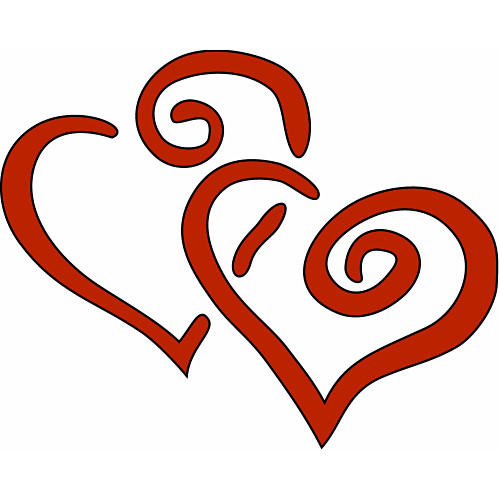 fun and food for the underprivileged children in our local area. We serve about 35-40 students each year and have many fun and exciting activities to teach these chil-dren to give back to their community as well. ECA Members can volunteer to assist with the activities, food preparations, planning and clean up as well as financial donations. Camp this year will be held the last two weeks of June on the ECA grounds.
ROADWAY SIGN VARIANCE APPROVED!!!
The New sign has been approved by the County and we are hoping to get it installed soon. As we were changing the lights in the upper sign earlier, we discovered the signs were cracked and are damaged. We have an opportunity to replace them with a new sign face. Pictures are in the Swift Bldg of the new design. Let us know what you think.
REACH COLLECTING NON-PERISHABLES FOR PANTRIES
Read more about REACH and collect food for these local food pantries in our communities. Read more about it HERE
NEW ECA NAMETAGS AVAILABLE FOR ORDERING
A great way to learn everyone's names is by wearing a name tag. You can order a name tag by emailing Michele Floyd, click
HERE