June 23rd Sunday Service Readings
Second Sunday after Pentecost
**REMINDER**  The June 2019 Server schedule is available, you can the schedule by
 clicking 
HERE
. We are currently working on the JULY server schedule, please let us know which Sundays you are available for. The summer time can be tricky with scheduling around holidays and vacations so please let us know of any dates you do not wish to be scheduled. The server schedule is also posted at church and posted on the 
church website.
**We would also like to have more volunteers for Sunday services, please consider how you would like to volunteer for our Worship Services on Sundays** 
ACE OPEN HEARTS IN FULL SWING, JUNE 17-21 & 24-28 
This is a camp that was founded four years ago at ECA to provide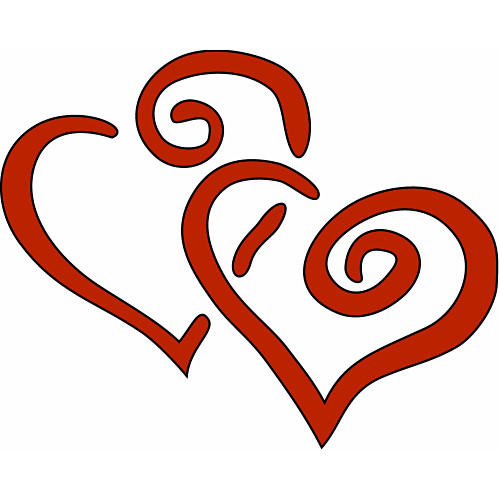 fun and food for the underprivileged children in our local area. We serve about 35-40 students each year and have many fun and exciting activities to teach these chil-dren to give back to their community as well. ECA Members can volunteer to assist with the activities, food preparations, planning and clean up as well as financial donations. Camp this year will be held the last two weeks of June on the ECA grounds.
FR. PAUL DOING WELL!  CELEBRATING SUN. JUN 30th & JUL 7th

Just wanted to give an update to let everyone know that Fr. Paul is doing well and is looking forward to Army Chaplain training being over sooner rather than later. The summer heat in Columbia, S.C. is not very appreciated. Fr. Paul will be celebrating the Sunday Jun 30th & July 7th Services. If you would like to send a card, note or care package while Fr. Paul is in training please use this address:
USACHCS CHBOLC
CH (CPT) Paul McCabe, Class 19-002
10100 Lee Rd.
Frt Jackson, S.C. 29207-7000
DOMINOES NIGHT IS FRIDAY ON JUNE 28th AT 7:00PM 
Dominoes will be on Friday nightthe 28th starting at 6:45pm in the Activities Bldg. The
Activities Building is full of fun and fellowship when we get together to play Mexican Train Dominoes. We love to have new players, so just come as you are and bring your own beverage and a snack to share.  We hope you will come join us!
ECA MEN"S GROUP – SECOND ANNUAL OUTING JULY 19TH
On Friday July 19th, we are planning a trip to Sun Trust Park to watch the Atlanta Braves take on the Washington Nationals. This promises to be a great time of food, fun and fellowship and as a special addition, following the game, the sky above SunTrust Park lights up with fireworks!  We'll meet at ECA on Friday Evening 7/19 at 5:00pm – Leave for the park at 5:15pm. Bring your son, grandson, or a friend who enjoys a good ball game! A sign-up sheet is available in the church foyer.You can also send an email to Tom Floyd at floydhome@yahoo.com to reserve seat(s). Tickets are $27 (we'll also split the cost of parking).
ECA CHURCH ROADWAY SIGN UNDER CONSTRUCTION!!
The New sign LED sign has been installed and is up and running. Thank you to all the people who have helped with getting the new sign paid for and for those who have helped get it approved and installed. We will advertise different ministries and events, but please remeber this is a roadway sign where cars go flying by so we will keep the messages up to date and time sensitive on the sign. We hope you like it and the next portion will hopefully be installed in about 8 weeks, depending on the manufacturing being completed.
2ND EDITION REACH NEWSLETTER NOW AVAILABLE

The 2nd edition REACH newsletter has arrived and copies are available by clicking link
HERE
or you can pick up a copy in the narthex. Learn about all the great ministries taking place at ECA and see what you would like to get involved with. We are making a difference in so many peoples lives
DON'T BE LEFT OUT! THERE IS STILL TIME TO SUBMIT PHOTOS
If you were unable to schedule a photo session with LifeTouch you may still submit a photo of your own to be included for a charge of $10.  Photos may be submitted electronically or printed if it has a good quality glossy finish.  Photos will be returned.  Submit to Brenda Pinkston in person or email Brenda at b
pinkston57@gmail.com
.   Also, please check that your contact information is up to date.  Look for the sample directory in the Narthex.
REACH COLLECTING NON-PERISHABLES FOR PANTRIES
Read more about REACH and collect food for these local food pantries in our communities. Read more about it HERE
NEW ECA NAMETAGS AVAILABLE FOR ORDERING
A great way to learn everyone's names is by wearing a name tag. You can order a name tag by emailing Michele Floyd, click
HERE